Fire Survival Wiring
MICC Raising Standards, Saving Lives campaign – Press Release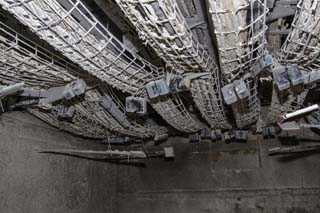 The MICC Ltd Company has made a formal request to The Building Regulations Advisory Committee for a review and alignment of The Building Regulations 2010 Approved Document B (Fire Safety) requirement for Protected Circuits.
The request has been made because of an apparent anomaly allowing the electric cables which provide power to all life safety and firefighting equipment, to be classified for fire resistance by tests which are different to the fire tests required for all other building, components, structures and systems. It is noted that the tests essential electric cables are required to undergo do not align with any known building fire profile and are mostly conducted at significantly lower final fire temperatures.
It is therefore both surprising and concerning that these essential electric cables should be allowed to be tested and qualified under more favorable conditions than other fire rated building elements. It may be more relevant if these critical electric cables, which keep the life safety and firefighting systems working to ensure safe evacuation, should be subject instead to a more rigorous test protocol.
The MICC company has observed that other countries like America Canada, Australia New Zealand Germany and Belgium do in fact test these essential wiring systems to the same test time temperature profile as every other building element, so in light of the recent shocking fire emergencies experienced in UK and around the world a prima facie case exists for an urgent review.
Having Building Regulations that allow two or more different test protocols for fire resistance testing and specifically an arguably inferior test protocol for the very cables that are needed to ensure reliability and effectiveness of all life safety and firefighting systems, especially as the essential fixings and supports are not required to be tested, may have underwriting implications as well as possible difficulties if challenged in a legal context.
The MICC Ltd Company manufactures the world's largest range of mineral insulated fire survival wiring systems as well as heating cables, thermoelectric and compensating cables, temperature measurement probes & assemblies. They are headquartered in Washington,Tyne & Wear in the North East of the United Kingdom. MICC Ltd have tested their wiring systems to the required British Standards (BSI) and hold the necessary LPCB approvals to sell their wiring systems throughout the UK, but in order to supply a wiring system "Fit for Purpose" they have also tested their wiring system to world's best as required  in Australia and America.
31st July 2017
MICC Ltd,  21 Sedling Road, Wear Industrial Estate, Washington, Tyne & Wear, NE38 9BZ,  UK
< Back to News