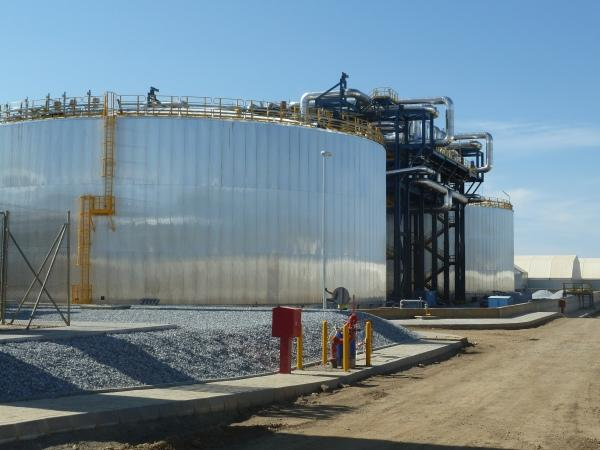 Electric Trace Heating: A Turn-Key Solution
Electrical Heat Tracing - A Turnkey Solution
Good design always lasts longer
This is why TRM are a design-led specialist electrical heat tracing engineering company.
We offer the Unique 'Turnkey' Solution of:
Our Turnkey Solution
Through our turnkey solutions, we believe we can offer the most cost-effective solution on the market with the lowest risk of Trace Heating failure.

Engineering Design
• Front-end engineering design
• Heating system concept design
• Heat loss calculation
• Heating, power & instrument cable sizing
• Sensor and controller selection
• Communication protocol design
• Power distribution design
• Control system network design
• Electric heat tracing for pipes

Product Supply
• Electric heat trace cable
• Installation accessories
• Controller/limiter, thermostat, or plc
• Temperature sensors
• Power & control panel
• Power & instrument cables
• Cable ladder system
• Commissioning spares
• Recommended operating spares

Installation and Project Management
• Project management
• Installation
• Supervision for installation & construction
• Factory acceptance test (FAT)
• Site acceptance test (SAT) & commissioning
• As-built drawing
• Training for operation
• Documentation
Design Consideration to Raise/Maintain Temperatures
Engineering Design – Electrical Heat Tracing Basics
As a leading manufacturer of Mineral Insulated cable we offer the full range of MI heating units: Stainless Steel, Inconel 600, Alloy 825, Cupro-Nickel and Copper sheathed cables. We also offer units such as power cabling, thermal insulation and electric distribution etc.
This means we have the entire range of heating units to choose from so we can use our experience and expertise to design the most efficient system. Furthermore, our in-house metallurgist will be able to confirm the most suitable sheath for the desired environment.
Designing a system can be a complex process depending on the size and need of the solution. There are countless ways to shape a system, however, you need to be able to trust the designer, and believe that they will be choosing a cable that will meet the needs of the specification in the most economic way to last the lifetime of the project.
We can design Trace Heating solutions to either Raise or Maintain the temperatures of materials. Below is the information we would need from you to design such a solution:
Common mistakes include
Using the minimum amount of cables but powering them to their limit – reducing their useable lifespan
Using a cable that is too powerful or using too many cables on one area (poor trace ratio) is uneconomical
Using a metal sheath that is unnecessary for the environment and consequently an uneconomical choice
Wrong cable choices on shorter circuits which are more likely to burn out quicker
Using a cable that requires more accessories than necessary such as junction boxes, splice kits etc. ramps up total costs
As we have designed and managed projects across the world and across every possible Trace Heating application, we can evaluate your design specifications and offer a bespoke system which meets your requirement, will survive the manufacturing lifetime and is cost-effective.
Engineering – 'Maintain' Design Considerations
Minimum ambient temperature
Maintaining the temperature medium
The cable exposure temperature
Pipe diameter and length or diameter of the tank and height (surface area)
Insulation Materials –type, thickness and thermal conductivity
Operating Voltage
Environment: Hazardous area? If hazardous T rating? Corrosive? Outside/Inside?
Mechanical –valves, flanges, supports
Engineering – 'Raise' Design Considerations
As for maintaining design but also must consider the following;
Desired time in which to raise a temperature
Starting temperature
Desired process temperature
The material in vessel/pipe, its density and specific heat capacity
Product Supply
As the independent manufacturer of our Trace Heating Systems, we offer full traceability and accountability for our heating units, which is vital in ensuring the quality of the composition of the cable is suitable for working conditions. Being independent means, we do not 'mark up' our solution or have any bias in our manufacturing or technology choices.
Having no manufacturing or technology bias and being a design-led trace heating engineering business means. We will always select the very best products from the leading manufacturers, including our own in-house, world-leading mineral insulated trace heating cables where appropriate.
We have all the relevant approvals proving our reliability. Further to this we stringently test every unit we manufacture through water immersion and a high voltage test to ensure the best possible quality, minimising any potential on-site issues.
Enquire Now
Installation and Project Management
Bad installation will create unnecessary problems.
Too often bad installation from trainers who lack competence will create needless complications, slowing down or even halting production.
With a wealth of experience installing projects across the world, we can offer local assistance and on-site training through our local partners to ensure the system is managed properly and will work for the duration of the project.
We can also run annual audits and maintenance services.
Please contact us to request our installation guide.