Temperature Measurement
What are the different types of temperature sensor?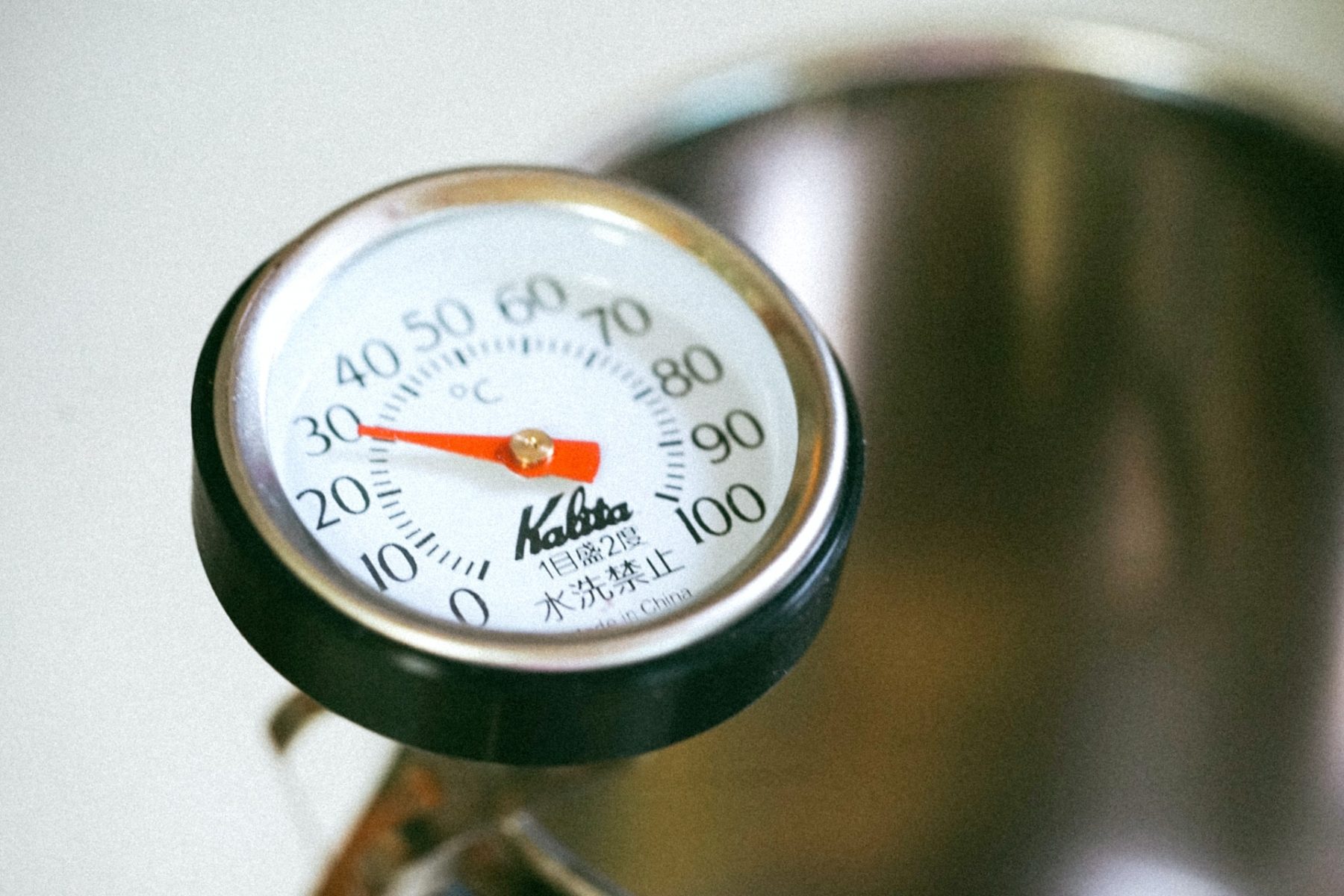 It may not seem like a common thing, but we use temperature sensors every day to control the temperature in buildings, water temperature regulation, and to control refrigerators. Temperature sensors are also an essential part of several other applications including consumer, medical, and industrial electronics. In this article, we'll be looking at each type of industrial temperature sensor in detail as well as their advantages and disadvantages. 
Thermocouples
A thermocouple is the most commonly used type of temperature sensor. Thermocouples are widely utilised in industrial, automotive, and consumer applications. One of the key benefits of thermocouples is they are self-powered and don't require any excitation, so they can work over a broad temperature range and have fast response times. 
Thermocouples work by attaching two dissimilar metal wires together, which causes a Seebeck Effect. The Seebeck Effect is where a temperature difference of two dissimilar conductors creates a voltage difference between the two substances. This voltage difference can then be measured and used to work out the temperature. 
There are many types of thermocouple sensors made from various materials, allowing for different temperature ranges and sensitivities. The types of thermocouples are distinguishable by the letters they are assigned. The one that is used most often is the K type. Despite there being many benefits to thermocouples, making them a frequently used temperature sensor, they do come with a few small disadvantages too. 
For example, measuring temperature can be difficult because of their small output voltage, which demands accurate amplification, exposure to external noise across long wires, and cold junction. Cold junction is the term used to describe the thermocouple wires meeting copper traces of the signal circuit. Another Seebeck Effect is created from this which needs to be compensated for with cold junction compensation. 
Resistance Temperature Detector (RTD)
When temperature changes, the resistance of metal changes too. It is this difference in resistance that the concept of RTD temperature sensors was based on. An RTD is a resistor that has clear resistance vs. temperature features. The most common and precise metal used to make RTDs is platinum. 
Platinum RTDs are often utilised because they provide an almost linear response to temperature alterations, they are stable and reliable, they offer repeatable responses, and they have a vast temperature range. Resistance temperature detectors are mostly used in applications that require precision due to their high accuracy and easy repeatability.
RTD heat trace elements typically have increased thermal mass, and so don't respond as quickly to changes in temperature as thermocouples do. Signal conditioning is key in RTDs. They also need an excitation current to flow through the resistance temperature detector, if you know the current, you can work out the resistance.
Configurations of RTDs can come in two, three, and four wire options. The two-wire is best used when the lead length is short enough that resistance doesn't negatively impact measurement accuracy. 
A three-wire configuration includes an RTD probe that moves the excitation current. This offers a way to cancel wire resistance if necessary. Four-wire is the most accurate approach, as separate force and sense leads take away the effect of wire resistance.
Thermistors
Thermistors share similarities with RTDs in the sense that temperature fluctuations cause resistance changes that can be measured. Thermistors are often manufactured from a polymer or ceramic material. In many cases, they are less expensive than RTDs but also aren't as accurate. The majority of thermistors come in two wire configurations. 
The NTC (Negative Temperature Coefficient) thermistor is the most used for temperature measurement applications. The resistance of an NTC thermistor decreases as the temperature rises. Also, thermistors have a non-linear relationship with temperature resistance. A common way or using a thermistor, is by using it with a fixed value resistor to create a voltage divider with an ADC digitised output. 
Semi-conductor based ICs
There are two different types of semi-conductor based temperature sensor ICs: local temperature sensor and remote digital temperature sensor. Local sensors are ICs that measure their own die temperature using the physical characteristics of a transistor. Remote digital sensors record the temperature of an external transistor.
Local temperature sensors can utilise analogue or digital outputs. Analogue outputs can only be either voltage or current whilst digital outputs can be seen in many formats. Local sensors feel the temperature on printed circuit boards or the natural air around it. 
Remote digital sensors work like local ones by using the actual features of a transistor. The difference with remote digital is the transistor is situated away from the sensor chip. Certain microprocessors and FPGAs have a bipolar sensing transistor to record the die temperature of the desired IC. 
Final thoughts
Each of these types of temperature sensors has its own unique features and benefits that will best fit with different applications. Thermocouples are cheap, durable, and are able to measure a wide range of temperatures. RTDs provide a wide range of measurements as well as measurements that are accurate and repeatable, but they are slower, and they need an excitation current and signal conditioning. 
Thermistors are small and durable, but they aren't as accurate as RTDs and demand more data corrections to translate temperature. Semi-conductor based ICs are open to implantation and can come in very small packages, but their temperature range is limited. 
For all your temperature sensor and heat trace needs, contact TRM today. Our specialist team are on hand to ensure your application needs are perfectly met. 
< Back to News