Gas Turbine Instrumentation
Gas Turbine Inlet and Exhaust Temperature Instrumentation
Introducing an alternative Thermocouple Harness for the Industrial Avon Gas Turbine engine.
Exhaust gas temperature harnesses are produced in-house for customer design documentation. Cover such applications as gas turbine inlet temperature, gas turbine exhaust temperature, gas turbine operating temperature, gas turbine temperature profile and gas turbine temperature measurement.
The Thermocouple Harness system measures two sets of mean values and eight individual values for the Exhaust Gas Temperature.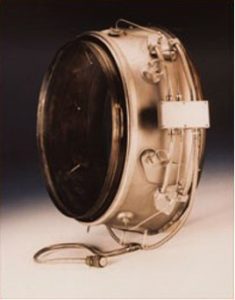 Listed below are some of the Thermotemp Harness' improved specialist features, which contribute to better overall performance, giving the customer confidence.
The Thermocouples in design are of ONE-type configuration thus reducing the amount of spares required for stockholding.
Only Class 1 Mineral Insulated Thermocouples are utilised in the Thermotemp Harness.
Pre-formed thermocouples allow the Harness to be installed readily & efficiently.
The Harness has been designed with only two housings for simplicity of assembly to the exhaust unit and in its original locality.
The connecting terminal blocks, made from a high-performance thermoplastic, have been designed as a fully integral unit and all linking wiring is encapsulated within the block to eliminate chaffing due to vibration.
All connections made to the terminal blocks are clearly assigned, the fastening of which is very straightforward, giving the operator confidence.
All wiring is protected with layers of P.T.F.E. & Kapton sleeving, which arrests the deterioration of the wiring due to vibration.
Because of problems faced with the temperature surrounding the exhaust cone and the relative overheating of the wires, the design feature of the "Thermotemp Harness" is to elevate the wiring housings for maximum heat dissipation.
Problems with the escape of exhaust gasses at the transition section, and subsequent overheating problems in the main junction housing, has been redressed by the re-routing of the integral analyser loom to the downwards direction.
Our design allows the thermocouple cone securing nut to be withdrawn, away from the exhaust cone, in order to facilitate the sight location of the key.
Also on the above point, the key can be refurbished if it becomes damaged, and the cone securing nut can be completely replaced should it develop wear.
The Thermotemp Harness system provides a very sturdy & reliable replacement, together with minimal installation and low stock holding requirements, "it is the way ahead in temperature detection".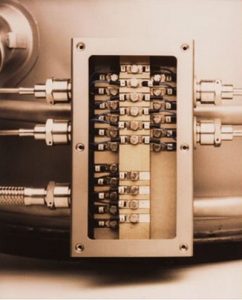 The Thermotemp Harness TDS260300 HA
Please contact us for more information.